Annapolis Royal Inn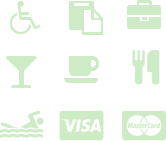 Stay and Play Golf and
Accommodation
PACKAGES Tailor made to suit every group
or individual needs.
Discounts vouchers for golf
offered by:
•
•
•
•
•
•
Mountain top cottages
A Seafaring Maiden
Located in the quaint village of Granville Ferry
and overlooking the historic town of Annapolis
Royal, this beautiful 1881 registered heritage
property was home to Sea Captain, Ship
Builder, and Merchant, Captain Joseph Hall.
A History of the Home...
Captain Hall's family ties to Annapolis Royal
and Granville, Nova Scotia date back to
sometime after 1760 when his great, great
grandfather, John Hall brought his family from
Medford, Massachusetts as English Planters.
A Seafaring Maiden was named after one of
Captain Joseph
Hall's daughters,
Elizabeth
Pritchard Hall. In
March of 1870,
20-year-old
Elizabeth sailed
with her father
out of Saint John
on the 1444 ton full-rigged ship Rothesay.
On the fourth day out of New Orleans with a
cargo of cotton for Liverpool, England, the first
mate, and then nine days later Captain Hall,
came down with smallpox. Sailing in squally
weather, Captain Hall set storm canvas, placed
Bessie in command and promoted the
carpenter to first mate. Depending upon the
basic navigational skills which she had learned
from her father on previous voyages, Bessie
and the depleted crew of six sailed across the
Atlantic arriving in Liverpool on May 11.
Bessie received the respect and admiration of
her crew for her accomplishment known to be
unique in nautical history. Elizabeth Pritchard
Hall died on June 30, 1930, but lives on in local
legend as "The Seafaring Maiden of Granville"
5287 Granville Road - Granville Ferry - Nova
Scotia - Canada Toll Free (888) 532-0379
The Annapolis Royal Inn is "Boutique Motel"
offering 30 air conditioned rooms. We are
proud of our 3.5-Star ranking with Canada
Select, but strive to exceed that ranking. We
work hard with our staff to provide an
experience that justifies our guests returning
year after year and we are proud to say that
this happens often!
The Annapolis Region was settled by Acadians
in 1636, who constructed many dykes around
the Bay of Fundy to contain the 9 meter (30
feet) tides.
The Motel sits on 15 landscaped acres in front
of a 400 year old Acadian dyke alone the
eastern edge of the Tidal Estuary, that rises
and falls every 6 hours provides for lovely
stroll especially at high tide.
We are 1.4 km from both the National Historic
Fort Anne and the Historic Gardens both of
which are in the Beautiful Town of Annapolis
Royal a mere 2 minute drive (without traffic) or
a 20 minute walk according to Google Map. For
site further afield move to Local Attractions.
We feature a complementary self-serve
breakfast from 7 am to 11 am every day in our
bright breakfast dining room overlooking our
garden and deck with outdoor setting.
Breakfast includes a choice of juices, milk,
coffee and tea, Hot Fresh Waffles, English
muffins, cheese and hard boiled eggs.
The majority of rooms offer two double beds
each, although we have four rooms with single
queens photos of the majority of our rooms are
posted… All rooms have cable TV, ensuite
bathroom, are individually decorated and
equipped with tea and coffee making facilities
and come with refrigerators and microwaves. In
August 2014 we upgraded our complementary
wi-fi service ensuring generally worry free
connections as noted by few posted
complainants.
1-888-857-8889
Paulette@AnnapolisRoyalInn.com